Dean's Message November 2020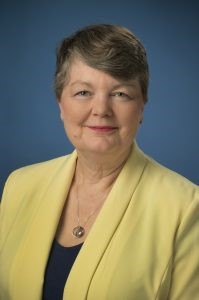 As we celebrate Thanksgiving this year, this holiday devoted to gathering and gratitude will look very different for some of us. As we weigh the risks of gathering in the midst of a pandemic and forgo or limit some gathering, it can be easy to forgo the gratitude part of this holiday as well. Never has gratitude been more important, so let me take this opportunity then to say thank you to you all.
Thank you for the work you do each day. The excellence and professionalism you bring to your work raises the reputation of your alma mater right along with your own.
Thank you for helping to educate our students: as adjunct professors, guest lecturers in classes and on program panels, and graders in our bar preparation program. It hasn't been easy. We've had to learn how to connect to students across new technologies, or through physically distanced and masked classrooms. We are all grateful for your commitment to the future of our profession and our community.
Thank you for helping our students to transition into their professional career by providing mentorship and opportunities to these students as clerks, interns in our field placement program, post-graduate Truman Fellows, or new attorneys in your office. Your gift reaches far beyond the students you guide to build a legal community with an uncommon degree of civility and generosity.
Thank you for providing financial support. Because of you, we have been able to sustain students who are facing layoffs of family members, home schooling of children, unreliable technology or connectivity, along with all the other financial and personal stress that law school ordinarily presents. Your donation is a much-needed expression of confidence and caring and a critical message of commitment to the School of Law.
UMKC School of Law could not continue to provide excellent, innovative and connected teaching, research, and service without your gifts. So while I may not have the opportunity to gather with you this Thanksgiving, please know that I am enormously grateful to you all.
Happy Thanksgiving!
Barb
Barbara Glesner Fines
Dean and Rubey M. Hulen Professor of Law