June-July 2022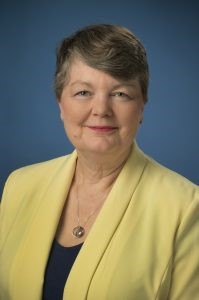 Students choose UMKC Law because they know they will be prepared well for the practice of law and will have excellent opportunities for employment when they graduate. For the class of 2020 (measured at nine months post-graduation) 92.6% of our students were employed, the overwhelming majority of them in bar-passage-required or JD-advantage positions. National Jurist magazine has recognized UMKC Law as #15 in the nation in its Employment Honor Roll ranking of law school performance in placing its graduates. Much of the work of preparing students for their careers takes place in our Professional and Career Development Center (PCDC), which posted more than 1000 different local and regional positions this past year. We are fortunate to have an extraordinary staff managing the work of the PCDC: Director Jennifer Dierks, Associate Director Megan Dougherty and Assistant Director Desiree Rognlie.
The past year has been a challenging one for hiring in all industries and professions, and law is no exception. If you are hiring – whether for a single project or a long-term association, a law student or graduate – reach out to our office for help. We can assist in creating a posting that will attract applications and in identifying students who have interests or qualifications to encourage them to apply.
Likewise, if you are looking for a change in your career, our professional staff can help with search strategies, resume reviews, job opportunities (we especially have opportunities for those who are 3-7 years into their career) and other advice.
Don't forget to let us know when you've made a career move – whether that's advancement in your own organization or a change in direction. We are always interested in learning more about the career journeys of our alumni! Thank you to all our alumni who mentor, guide, and hire their fellow UMKC Law graduates!
Peace
Barb
Barbara Glesner Fines
Dean and Rubey M. Hulen Professor of Law
Message Archive