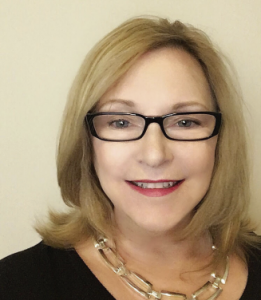 What sparked your interest in environmental law?
My practice has evolved over the years from purely litigation to include regulatory and environmental law. Professor William Eckhardt's administrative law class helped me understand how to handle agency matters from compliance through negotiations and formal hearings. Half of my practice is environmental and the other half focuses on other regulatory matters for energy and infrastructure clients.
How have federal rollbacks of environmental laws affected your work?
Though the current administration has introduced more regulatory uncertainty than the U.S. has seen in recent history, my clients are smart. They understand that, although rulemaking has faltered, and anticipated changes that were previously picking up steam have stalled out, this is temporary. It is in companies' best interest to implement sustainable changes to meet their duties as corporate citizens and environmental stewards.
How do you work with your clients to ensure they are complying with regulatory guidelines?
My clients are part of the critical energy infrastructure that fuels our economy, heats our homes and powers us forward. They operate in one of the most highly regulated industries in North America. I help clients safeguard the integrity of pipelines to ensure that human health and the environment are protected. Clients hire me to perform environmental and regulatory audits to foster compliance. They embrace the process, and the lessons learned from the audits spark innovation and continual improvement.
What are the pros and cons of environmental law?
Environmental law is a mix of federal, state and local laws, regulations and interpretations, which change frequently. Even well-meaning companies acting in good faith can find it difficult to navigate the regulatory minefield. As science advances, we learn about the human and ecological risks of chemicals and substances that were once considered major breakthroughs. Often businesses have to manage liabilities incurred by legacy companies. Helping clients understand their duties and their defenses is very rewarding work.
What is the relationship between environmental law and climate change?
Environmental laws and regulations are one piece of the solution to address climate change. We do not currently have existing or proposed regulations that will solve the problem — that requires international change. In the months since the U.S. withdrawal from the Paris Accord, 14 state governors have vowed to continue upholding the agreement and press ahead with policies to fight climate change. It's a good start, but it's just not enough.
What compliance challenges do you see trending in corporate America?
Most companies focus on the activities and operations that produce revenue, so the nonrevenue-producing departments (legal, environmental, regulatory, compliance, HR) are sometimes seen as creating obstacles — making rules, creating standards and requiring recordkeeping. Unless a company invests time and resources to ensure proper internal controls, governance and compliance can be side-stepped in the name of efficiency. Companies that build a compliance culture can overcome this obstacle. Those who don't have a significantly higher risk of enforcement.
What personal steps do you take to protect the environment?
I am very conscious of my carbon footprint. My practice requires a lot of air travel, so I limit my impact in other areas. For example, I put less than 3,000 miles a year on my car. I live just a little over a mile from my office, and walk everywhere on the weekends.