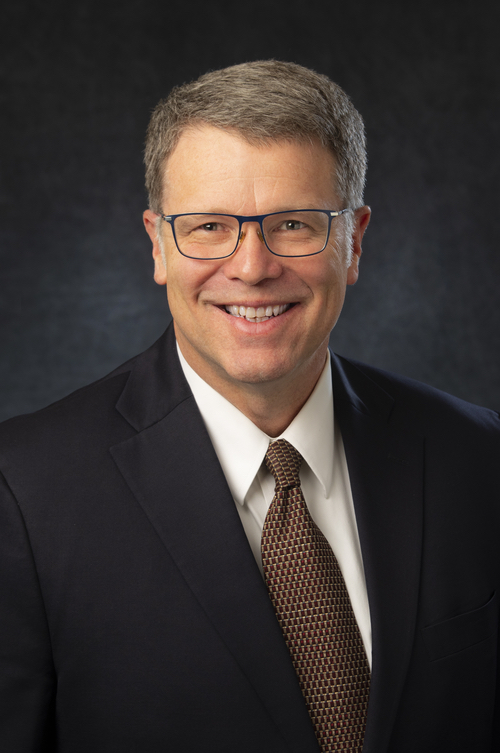 As the proud Dean of the University of Missouri-Kansas City School of Law, it's my pleasure to introduce you to our community.  We've been educating lawyers in Kansas City since 1895. Our students have gone on to become a U.S. President, to take a seat on the U.S. Supreme Court and to fill every other level of the judiciary. They have also founded nationwide and local law firms, led in the nonprofit and government sectors and launched successful businesses of all kinds. The next chapter in our school's history begins with you. As you begin this journey, you'll find that three words define your legal education at UMKC Law: Value, Practical, Welcoming.
UMKC Law takes pride in providing a legal education that is a best value. Indeed, our school is consistently ranked as a nationwide best-value law school, owing to its affordable tuition and strong scholarship support. Beyond finances, our commitment to value is about providing value for our students. The law school's student-centered faculty and staff are here to support you as you take on the challenge of a legal education. A plethora of student organizations that foster community, and a rich alumni network in Kansas City and beyond will help you launch your career.
The law school steeps itself in a practical approach to legal education. Whether you find yourself in our nationally ranked writing program, one-of-a-kind trial advocacy classes, best-in-class clinics or the Center for Law, Entrepreneurship and Innovation, you'll be learning while doing here. Our commitment to practical training extends to the bar exam as well. We provide a commercial bar prep program and an in-person supplemental course to every student, included in tuition and fees. With this practice focus and our prime location in Kansas City, our students land a wealth of opportunities in all areas of law — from judicial to business and health to public service.
We are a community that welcomes every member. No matter the journey you've taken to get here or where your ambitions take you, you'll find support from fellow students, faculty, staff and alumni. UMKC Law puts your success first, from the moment you begin your law school career until you've landed that first job. That support starts now — reach out to ask questions and schedule a visit.
I look forward to meeting you as a fellow Roo!
Lumen "Lou" Mulligan
Dean